March is Time to Change Colors and Bloom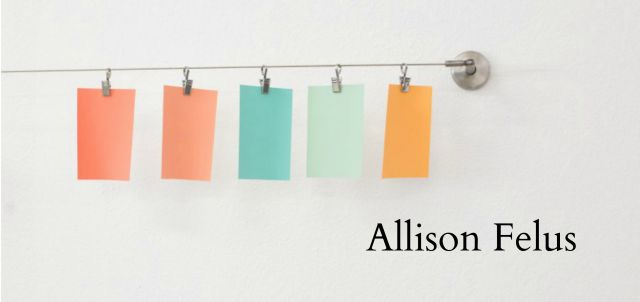 Happy March, friends!
Ooh, as soon as we hit that spring solstice, I definitely felt a shift in my perspective. A spring-inspired spring in my step usually also inspires a springy desire to change colors and bloom. After several months of my dark-haired incognito look, I went to my beloved stylist Bobby, pointed at my head, and said, "bleach it all out." I decided to cut off about five inches too. Because my hair had been dyed dark purple for so long, all that built up color wasn't actually coming completely out, even with two rounds of bleach, so we ended up using that to our advantage. Why succumb to tragic brassiness when you could instead actually embrace and enhance the brassiness in order to achieve one of several iconic '90s looks?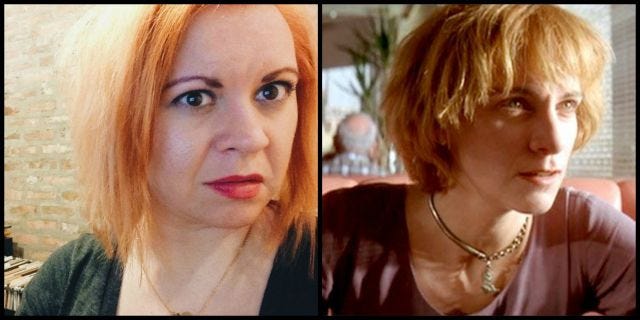 Table of contents:
What's new on the blog

Elsewhere

"Wichita Lineman": The 2017 Covers Series

Reiki Master Attunement
---
What's new on the blog
This month on Queen of Peaches I reminisce about my (literally) early days working the 4-6 am shift at Indiana University's student-run radio station.


"I dutifully filled out the form applying for my own show and indicated that I'd also be happy to be part of the committee who would review incoming CDs. (That job mostly entailed listening to music and then noting which songs were interesting and cool and worth listening to, but also, crucially, which contained swear words that couldn't be broadcast on the air.) I, like the asshole English major I was, corrected a bunch of typos on the intake form. Despite being that girl, when the station manager sent out assignments subsequently, he granted me a two-hour on-air placement—which he took the liberty of dubbing 'The Grammar Rodeo.' (It was literally years before I found out that that was actually a Simpsons reference.)"
---
Elsewhere
For the month of March, I've been participating in blogger Gala Darling's Instagram challenge #marchismagical. Here's a selection of what I've been sharing:

Click through to my Instagram profile if you'd like to see more!

In March, I also had the great pleasure of meeting (and sharing baklava with!!) legendary comics herstorian Trina Robbins. She was in town to give a talk on women, culture, and comics at the Jane Addams Hull House Museum and I was lucky to be there in the first row as she told stories about Jill Elgin, Barbara Hall, Lily Renee, and other women artists who worked in the comics industry in the 1940s. She was a great help to Brian while he was doing research for Captain Marvel and the Art of Nostalgia, so we offered to take her out for some tea and drive her back to her hotel after her talk. We were accompanied by comics scholars Gene Kannenberg Jr. and Sean Kleefeld, and as Brian put it, "Dinner conversation ranged from Wonder Woman and Robert Kanigher to [C.C] Beck and [Otto] Binder. But, mostly, we talked about Bob Dylan, Leonard Cohen, the magic of cat yronwode, and our cats."


And speaking of Brian and his book, he's been super busy recording interviews, giving talks, and updating his blog with all kinds of fascinating information. Here's some of the recent highlights:
---
Keith Urban seems like he's having more fun being Keith Urban than should be strictly legal. I've always thought he's just a straight-up terrific guitar player, and I confess I even have a soft spot for his cologne, "Phoenix."

In this live cover of "Wichita Lineman," he starts off perilously close to frat-boy singalong territory, but then quickly elevates it with a combination of his fleet strumming patterns, his winningly earnest singing, and the fact that he does a measure or two of Glen Campbell's baritone guitar solo in a funny little bit of neener-neener vocalizing (which even cracks him up).

---
I hadn't quite realized that it had been nearly a full three years since I was attuned to Reiki Level 2, so I figured it was high time to step up to the next level and become a Reiki Master. I'm pleased to have received my attunement on March 11. It was an incredibly peaceful and healing day of learning and practicing, and I'm so happy to be able to be able to offer reiki treatments now at this very powerful level. Please let me know if you would like to experience this peaceful healing technique. I can offer it to you in person or at a distance, dependingn on what your situation calls for. Please don't hesitate to reach out to me with any questions!

---
With magic and melody, as always,